Celebrity Look-alike for Android
Celebrity Look-alike is a fun little Android app that determines which celebrities look like you.

It uses machine learning based on a deep neural network to search through a database of over 20 000 celebrities. It's remarkably accurate!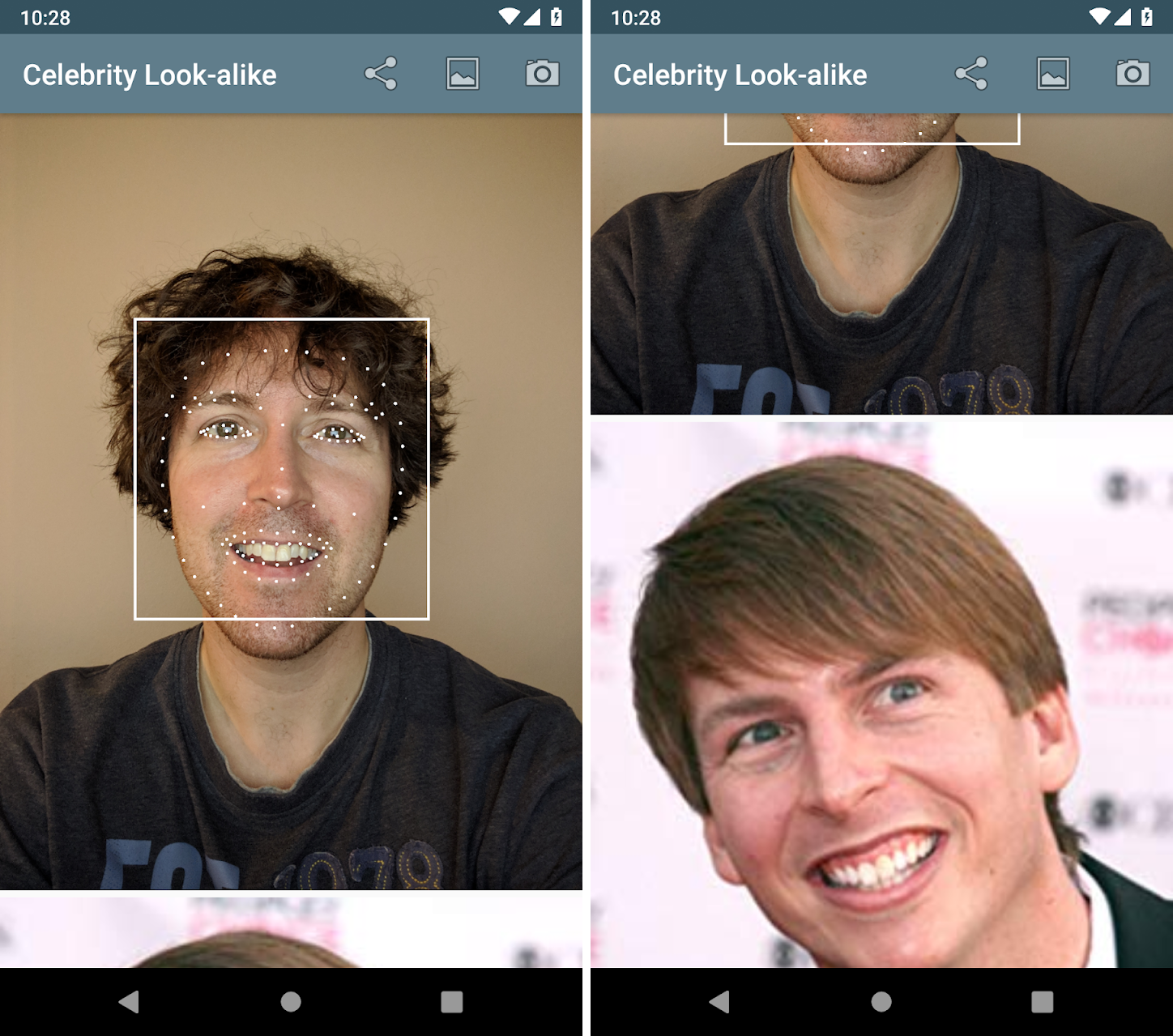 You can enter a picture by:
Taking a picture



Selecting an existing photo from your gallery or Google Photos
The app shows you your top celebrity matches. It may also include what you would look like as an older, younger, larger, smaller, female and male celebrity.

A nice privacy feature of using the Android Celebrity Look-alike app is that all the processing happens directly on your device so your photos are never sent to a server which respects your privacy.