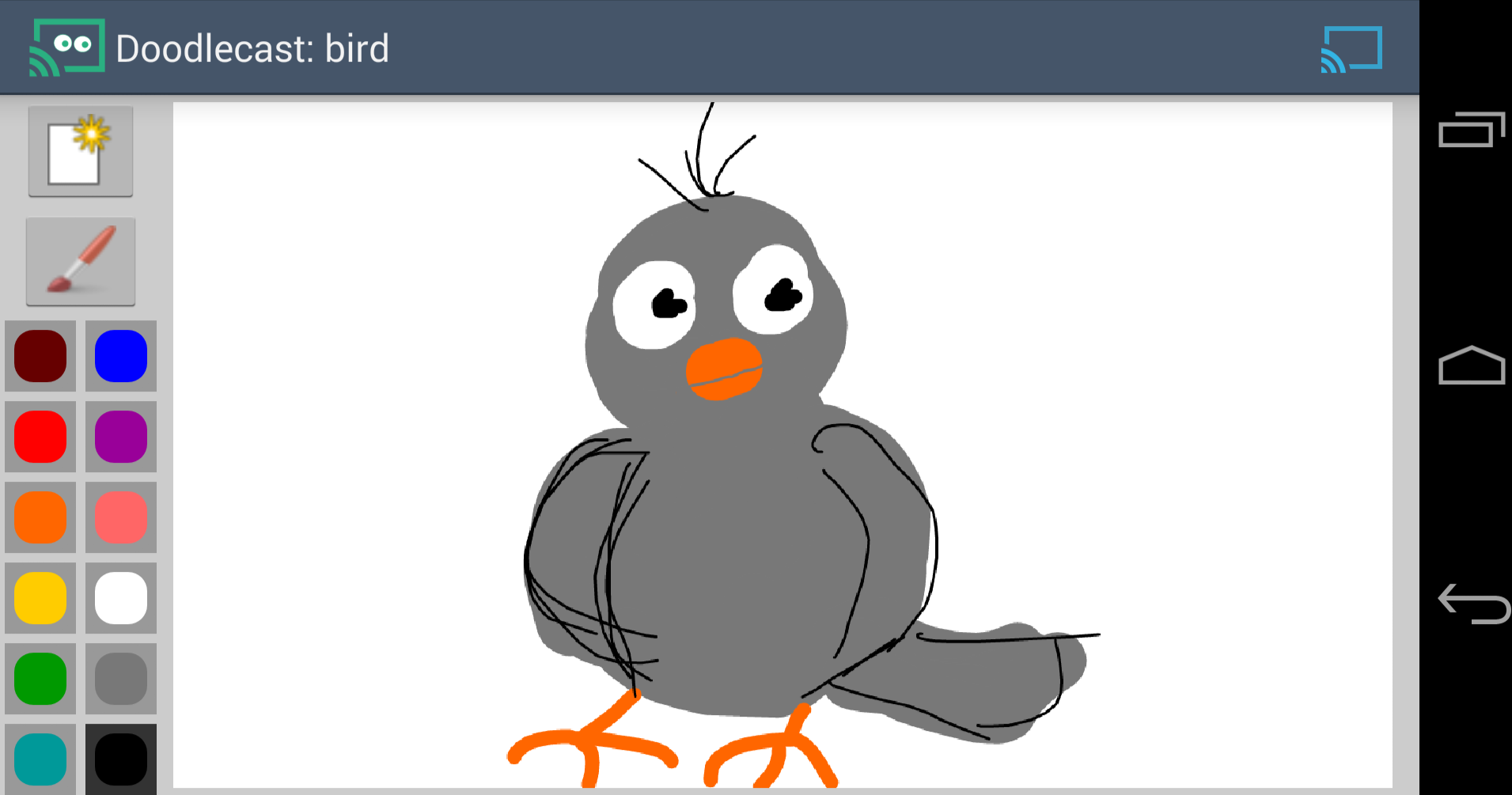 Doodlecast for Chromecast Android App
Doodlecast for Chromecast is a fun drawing game that pairs your Android phone and Chromecast together so you can play as a group.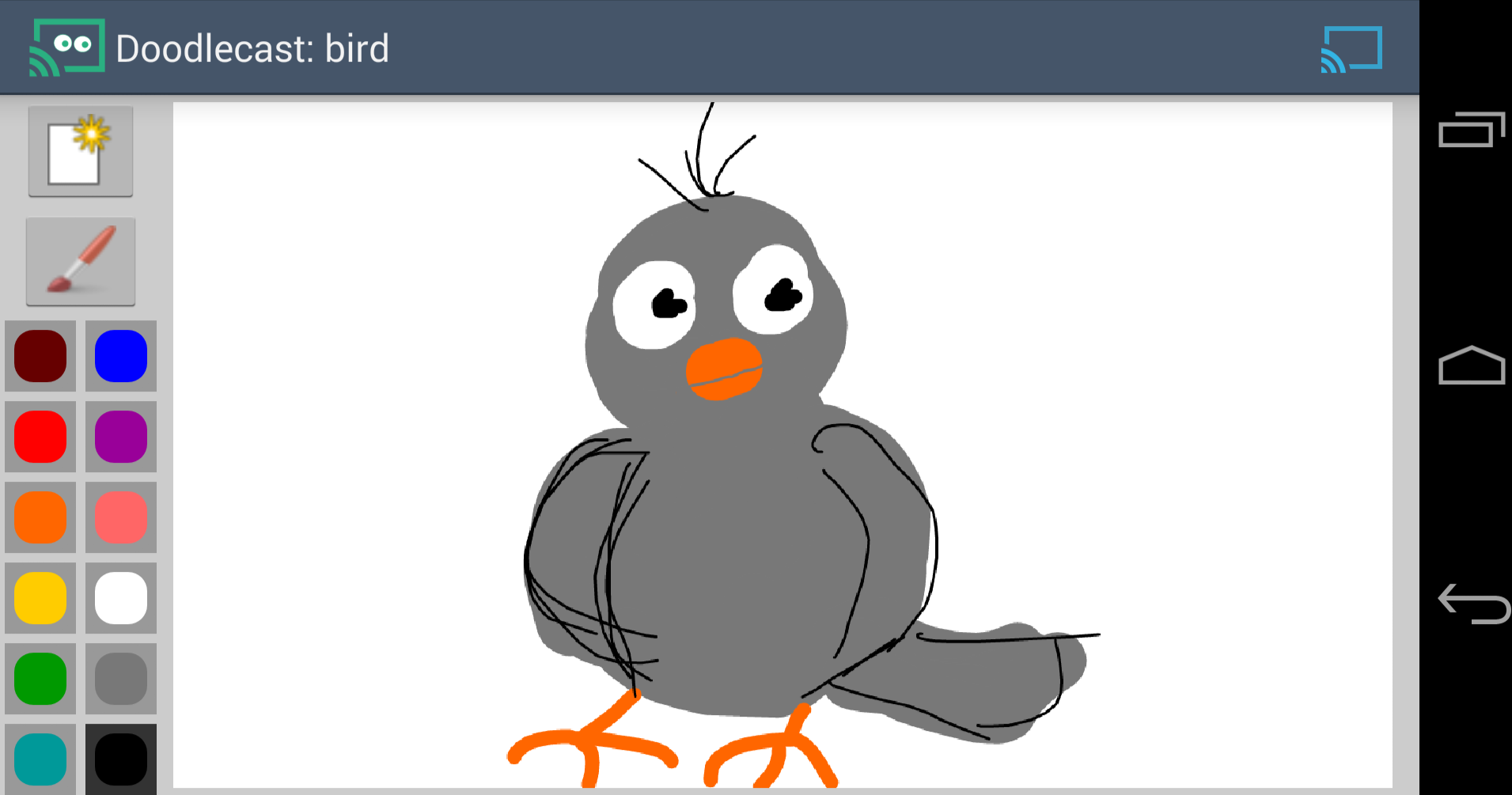 One player picks a secret word to draw on their phone or tablet while the other players in the room try to guess it. The drawing and guesses are simultaneously displayed on the TV. It's a fun game to play with your friends and family!
Features:

Draw on your phone, see it appear on your TV using your Chromecast!
Choose from a large list of words to draw
Other players in the room see what is being drawn on the Chromecast enabled TV and use their phones to guess the word
Players rotate turns, so everyone has a chance to draw!
Works even if you only have 1 Android phone
Works with both phones and tablets